Founded in 1992, the Haven was one of the first programs in Colorado to accept infants into residence while their mothers received substance abuse treatment, keeping children out of the foster care system. The Haven operates two residential facilities on the Fort Logan campus in Denver, CO and provides evidence-based, gender-specific programming. The Haven House provides treatment for adult women with chronic substance use disorders and co-occurring mental health disorders. The Haven Mother's House allows pregnant women and women with infant children (9 months or younger at the time of admission) to recover from the disease of addiction and co-occurring mental health disorders in a safe and confidential environment.
Haven House
The Haven House is a 40-bed residential Modified Therapeutic Community (MTC), providing treatment for adult women with chronic substance use disorders and co-occurring mental health disorders. The primary goal of a Modified Therapeutic Community is to foster individual change and positive growth. This is accomplished by changing an individual's lifestyle through a community of concerned people working together to help themselves and each other. Individuals receive services that not only focus on recovery from substances and maintenance of mental health, but treatment that focuses on social functioning, educational/vocational skills, and positive community and family ties. Participants learn to be accountable to the community through a hierarchical model of treatment stages that reflect increased levels of personal and social responsibility. The MTC model is based on "community as method" or mutual self-help where all individuals within the MTC assume responsibility for not only their own recovery, but that of their peers, and hold each other responsible for making meaningful changes.
Haven Mother's House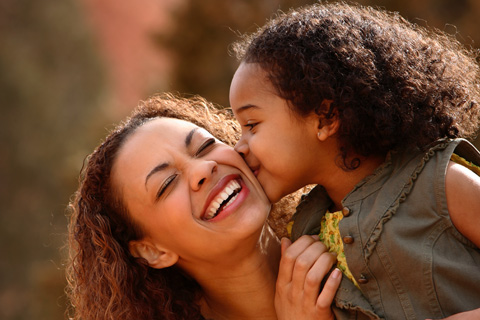 The Haven Mother's House is a 16-bed Modified Therapeutic Community (MTC) where pregnant women and women with infant children (9 months or younger at the time of admission) can recover from the disease of addiction and co-occurring mental health disorders in a safe and confidential environment. The program utilizes therapeutic approaches to assist individuals in learning healthy coping skills, acquiring life skills, and changing unhealthy behaviors in order to become self-sufficient, confident, and productive members of society. Bonding and attachment is facilitated between mother and child and parenting groups focus on building positive parenting skills.
The Haven Mother's House also offers a specialized doula program to assist pregnant women in obtaining medical care and provides case management services through the child's first 6 months. The doula's goals are to develop a trusting relationship with the mother, to help her advocate for herself in the health care system, to prepare for the hospital labor and delivery experience, and ultimately to prepare for her new role as a parent. The doula supports the client through labor, delivery, and the initial postpartum hours at the hospital. In the immediate postpartum period, the doula provides reassurance to the new mother, provides breastfeeding support, and facilitates bonding and infant care. During the later postpartum months, the doula continues to visit the mother on a regular basis. She helps provide support and ideas for appropriate developmental play, assists with transportation to medical appointments, links the client to outside resources, and provides recovery support.
Program Structure
The Haven is a highly-structured, scientifically supported treatment model that encompasses progressive phases. They include:
Orientation (Approximately 30 days)
Assessment
Treatment Planning
Motivational Counseling
Program Philosophy
Phase I (Approximately 3 months)
Develop and strengthen problem-solving skills
Identify and address behaviors that contribute to drug and alcohol use
Acquire pro-social attitudes and values
Phase II (Approximately 3 months)
Address issues related to substance use, including trauma and gender-specific concerns
Reconnect with family members and participation in family groups
Identify community support groups
Transitional Phase (Approximately 3-6 months)
Re-socialization skills training
Increase contact with community (employment, school, support, and leisure activities)
Money management
Employment placement and monitoring
Treatment Activities
Services and treatment activities at the Haven programs address recovery using cognitive/behavioral techniques, stages of change, and community reinforcement and are integrated to address mental health and trauma issues. Treatment activities include:
Individual and Group Education and Counseling
Drug and Alcohol Testing
Peer Run Activities-Groups-Meetings
Relapse Prevention
Medication Assisted Therapies
Vocational Skills
Life Skills Training
Exercise Programs
GED Preparation Classes
12-Step Meetings
Specialized Parenting and Interactive Groups
Coping Skills
Trauma Responsive Groups
Psychiatric Care and Medication Monitoring
Case Management Services – Linking Women to:

Healthcare
Dental Care
Benefits Acquisition
Transportation
Eye Care
Continuing Care
Individuals who successfully complete treatment at The Haven are able to receive aftercare services at ARTS' Outpatient Therapeutic Community. The Outpatient Therapeutic Community (OTC) is a continuing care model for men from Peer I and women from the Haven who successfully complete residential treatment and progress to a non-residential status. The outpatient component is a minimum of one year or until a client fulfills their legal obligation. The primary goal of the OTC is to foster and support a positive reintegration into the community. Services are gender-specific and include educational and therapy groups, as well as family activities. The OTC program also assists with clients with housing as they transition to the community.
Recreational and Recovery Support Services
The Haven believes that it is vital for women in recovery to learn how to have fun and engage in pro-social activities. The Haven has on-site wellness services including sponsored YMCA exercise classes, peer recovery coaches, and sponsored recreational activities, for example: Haven takes individuals to sporting events, the theater, white water rafting, and on ski trips. Individuals also participate in sponsored recreational activities such as hiking, biking, and swimming. Individuals also engage in monthly community "give-back" projects such as assisting during Special Olympics, feeding the homeless, helping local nursing homes, gardening projects, and assisting the youth.
Licensure and Credentials
The Haven is licensed by the Colorado Office of Behavioral Health and is contracted with the Colorado Division of Criminal Justice as a Community Corrections provider. Additionally, the Haven is a Special Connections provider and offers specialized services to pregnant and parenting women. Mothers who enter treatment pregnant and qualify for Medicaid may be eligible to have their treatment paid up to 12 months postpartum.
Program staff is comprised of licensed professionals, master level clinicians, and certified addictions counselors; many of whom are in recovery from substance addiction.
Referrals
Referrals derive from multiple sources across Colorado, including county social service departments, community corrections, probation, parole, homeless shelters, and individuals or their family members.
If interested in learning more about the Haven programs or to schedule an intake appointment, please call 303-734-5000.
Reports