The Adult Outpatient Program has been providing substance use treatment services to individuals in the Denver metropolitan area since 1971. Adult Outpatient Programs offer an array of evidence-based practices designed to motivate individuals with substance use disorders to initiate positive steps toward recovery. Many of these individuals also have co-occurring mental health disorders, and the services offered in the five outpatient clinics are grounded in integrated treatment of co-occurring disorders.
Program Description Adult Outpatient Program | Addiction Research and Treatment Services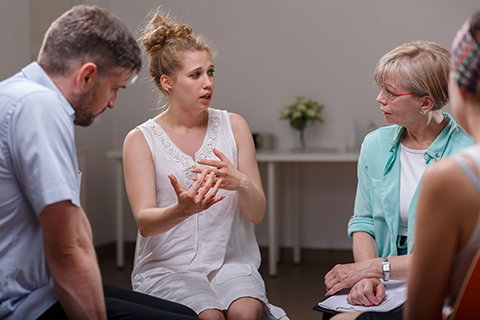 ARTS Adult Outpatient facilities offer comprehensive drug and alcohol treatment services to individuals whose lives have become unmanageable as a result of substances. Our goal is to introduce individuals to a new way of life.
The comprehensive network of services range from medication-assisted treatment for opioid and alcohol use disorders to specialized treatment services for individuals who are HIV positive. Examples of services and treatment models offered include:
Pharmacological Treatment (including Methadone, Buprenorphine products (Suboxone), Vivitrol, Antabuse, and Naltrexone)
Traditional Outpatient Services
Intensive Outpatient Program
Aftercare Services
Matrix Model
Cognitive Behavioral Therapy
DUI Education and Therapy
Solution-Focused Therapy
Strategies for Self-Improvement and Change (SSIC)
Relapse Prevention
Moral Reconation Therapy (MRT)
Dialectical Behavioral Therapy (DBT)
Trauma focused groups for men and women
Services for individuals involved in the criminal justice system
12-Step Facilitation
Psycho-Educational Groups
Evaluations
Individual Therapy
Group Therapy
Family Counseling
Psychiatric Services
Gender Specific Services
Monitored Urinalysis and Breathalyzers
Art Therapy
Medication Assisted Treatment (MAT)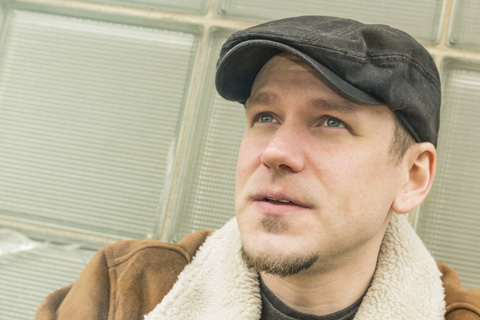 Aimed at eliminating addiction to heroin, pain medication (or other opioids), or problematic alcohol use, the Medication Assisted Treatment program provides patients with a variety of pharmacological, behavioral, and psychosocial treatments. The programs, guided by the latest in scientific evidence concerning effective treatment interventions, specializes in Buprenorphine products (Suboxone and Vivitrol) and Methadone treatment for opioid use disorders. Medications offered for alcohol use include Naltrexone and Vivitrol. ARTS offers MAT at the Parkside Clinic in Denver, the Potomac Street Center in Aurora, and Westside Center for Change in Arvada.
Women's Services
Adult Outpatient's Specialized Outpatient Services clinic, located in Denver, provides gender responsive individual, group, and family counseling for women. Specialized Outpatient Services offers a program for women who are pregnant and using alcohol or drugs. Case management services are available for women who need transportation, childcare, advocacy with courts, housing, food stamps, educational assessment and vocational services.
Criminal Justice Services
Adult Outpatient provides specialized substance abuse treatment services to individuals involved in the criminal justice system. Services include group and individual therapy, coordination with referral agencies, and access to pharmacological interventions via coordination with the ARTS Parkside Clinic, when indicated. Treatment emphasizes recidivism prevention and the relationship between substance abuse, mental health and criminal conduct.
HIV Special Services
Adult Outpatient's Specialized Outpatient Services offers confidential substance use treatment for individuals who are HIV positive. Our comprehensive therapeutic support programs include individual, group, and family counseling, random urine testing, psychiatric assessment and therapy, medical care, case management, and educational and vocational assessment and assistance. Faculty members from the Division of Infectious Disease, work in the Specialized Outpatient Services clinic, providing consultation and direct clinical care to our HIV-positive patients.
Licensure and Credentials
The Adult Outpatient clinics are licensed by the Colorado Office of Behavioral Health. In addition, clinics offering Medication Assisted Treatment (MAT) are accredited by the Commission on Accreditation of Rehabilitation Facilities (CARF), the Substance Abuse and Mental Health Services Administration (SAMHSA), and the Drug Enforcement Administration (DEA). All outpatient programs are staffed by experienced professionals including certified addictions counselors, licensed social workers, licensed professional counselors, psychologists, physicians, and nurses.
Referrals
Referrals are accepted from a variety of sources, including county social service departments, probation, the Department of Corrections, human services agencies, physicians, impaired professional diversionary programs, families and through self-referral. ARTS Adult Outpatient is a contract provider for Medicaid, Kaiser, and the Veterans Administration.
If interested in learning more about any of the services provided at Adult Outpatient or to schedule an intake appointment, please call 303.336.1600.
Locations
…
ARTS Parkside Clinic
(Medication-Assisted Treatment and Adult Outpatient Services)
1620 Gaylord Street
Denver, CO 80206
p: 303.388.5894
f: 303.388.2808
…
Potomac Street Center
(Medication-Assisted Treatment and Adult Outpatient Services)
Aurora Medical Center – North
750 Potomac Street, Suite L11
Aurora, CO 80011
p: 303.283.5991
f: 303.283.9117
…
Westside Center for Change
(Medication-Assisted Treatment and Adult Outpatient Services)
6303 Wadsworth Bypass
Arvada, CO 80003
p: 303.935.7004
f: 303.935.3035
…
Specialized Outpatient Services
(Women's Services and HIV Services)
1648 Gaylord Street
Denver, CO 80206
p: 303.333.4288
f: 303.333.4283