For over 40 years, Peer I has been serving adult males referred from the criminal justice system, and over this period the organization has achieved and sustained a national reputation for the effectiveness of these services. These services are grounded in promising and evidence-based practices. Peer I operates two residential facilities on the Fort Logan campus in Denver, CO and provides intensive residential treatment. Peer I addresses substance use disorders, criminal behavior, co-occurring mental health disorders, and the multiple other areas of life functioning that are affected by addiction to drugs.
Program Description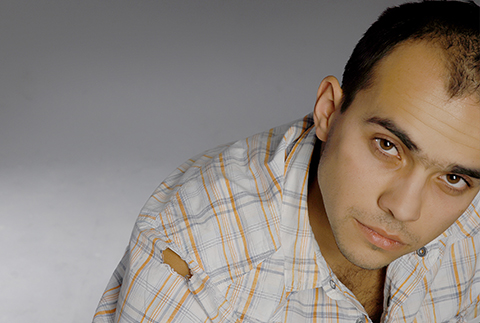 Peer I is an 80-bed Therapeutic Community (TC) that offers long-term, intensive treatment for adult males with chronic substance use disorders, related anti-social behaviors and co-occurring mental health disorders. While in treatment, individuals receive services that not only focus on recovery from substances and maintenance of mental health, but treatment that focuses on social functioning, education/vocational skills, and positive community and family ties. Participants learn to be accountable to the TC community through a hierarchical model of treatment stages that reflect increased levels of personal and social responsibility. The TC model is based on "community as method" or mutual self-help where all individuals within the TC assume responsibility for not only their own recovery, but support of their peers' recovery, and hold each other responsible for making meaningful changes.
Program Structure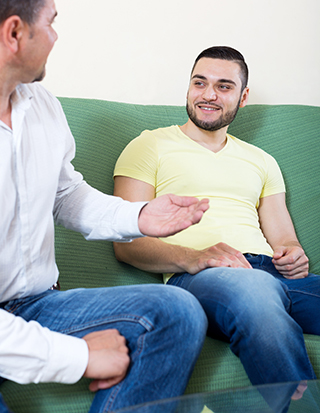 Peer I is a highly-structured, scientifically supported treatment model that encompasses progressive phases. They include:
Orientation (Approximately 30 days)
Assessment
Treatment Planning
Motivational Counseling
Program Philosophy
Phase I (Approximately 4-6 months)
Address issues related to substance use
Develop and strengthen problem-solving skills
Identify and address behavioral problems
Acquire pro-social attitudes and values
In-house job assignments
Vocational coaching and job search techniques
Pursue full-time employment
Establish and maintain healthy support systems outside the program
Transitional Phase (Approximately 4-6 months)
Re-socialization skills training
Increase contact with community (employment, school, support, and leisure activities)
Money management
Employment placement and monitoring
Treatment Activities
Services and treatment activities at Peer I rely on behavior modification, stages of change, and community reinforcement to help shape pro-social attitudes, behaviors, and enhanced coping skills. Treatment activities include:
Extensive Assessment and Treatment Planning
Integrated Treatment for Co-Occurring Mental Health Disorders
Individual and Group Education and Counseling
Relapse Prevention
Medication Assisted Therapies
Drug and Alcohol Testing
Peer Driven Activities-Groups-Meetings
Vocational Skills
Life Skills Training
GED Preparation Classes
12-Step Meetings
Coping Skills
Psychiatric Consultation and Medication Monitoring
Matrix Model Family Group
Care Coordination – Linking Men to:

Health Care
Dental Care
Vision Care
Transportation
Continuing Care
Individuals who successfully complete treatment at Peer I are able to receive aftercare services at ARTS' Outpatient Therapeutic Community. The Outpatient Therapeutic Community (OTC) is a continuing care model for men from Peer I who successfully complete residential treatment and progress to a non-residential status. The outpatient component is a minimum of one year or until a client fulfills their legal obligation. The primary goal of the OTC is to foster and support a positive reintegration into the community. Services are gender-specific and include educational and therapy groups, as well as family activities. The OTC program also assists with clients with housing as they transition to the community.
Recreation and Recovery Support Services
Peer I believes that it is vital for men in recovery to learn how to have fun and engage in pro-social activities. Peer I holds an annual camping trip, takes individuals to sporting events, the theater, white water rafting, biking, hiking, mountain climbing and on ski trips. Individuals engage in community "give-back" projects such as assisting local churches; feeding the homeless; helping local nursing homes, animal shelters, community and gardening projects; speaking engagements; and assisting the students enrolled in Metro State's Criminal Justice Track.
Licensure and Credentials
Peer I is fully licensed by the Colorado Office of Behavioral Health. Peer I contracts with multiple entities, including the Colorado Division of Criminal Justice, Department of Corrections, local probation offices and Signal Behavioral Health Network.
Referrals
Referrals derive from a myriad of sources, including the Colorado Department of Corrections, Community Correction Boards, probation department, and individuals and their family members.
If interested in learning more about Peer I or to schedule an intake appointment, please call 303-761-2885.